Our bags are packed and we're jetting off tonight to explore one of our fellow Caribbean islands, Dominica. Bearing the nickname Nature Island, Dominica is a stark contrast to the white beaches and flat topography of Anguilla. When we initially began our planning for a mid-season getaway, we had heavily debated between St. Lucia, Dominica and Nevis. After surveying fellow island residents, the clear winner was Dominica. We wanted an island that felt worlds away; that offered something totally different from Anguilla (e.g. Turks & Caicos wasn't even a consideration). At the same time, we preferred something a little more raw, and perhaps a little less touristed. Without a doubt, Dominica fit the bill. Dominica is a veritable jungle; covered in green and home to a palpable health and wellness scene. They've been designated as one of the 'world's most ethical countries' and boast incredible initiatives to move towards wind and solar energy as a part of their sustainability mission. I'll be taking part in morning yoga sessions while we're on the island, plus we've identified a slew of hikes that have piqued our interest.
We booked a total of four full days in Dominica, giving us enough time to explore without being away for too long. After doing some research and reading reviews from fellow bloggers, we quickly discovered that four days in Dominica barely scratches the surface of the island. Four days anywhere doesn't really scratch the surface, but there are typically stand out itinerary items that come to the fore. With this getaway, I find myself still trying to prioritize the places I want to see and experience during our time on the island. In part, we hope that advice from the staff at Jungle Bay Resort will help guide our journey. Here's what we've put on our priority list — we're hoping to create an itinerary that allows us to experience all of these things during four short days.
The Boiling Lake

1Dominica's Boiling Lake, the world's second largest, is perhaps one of the most famous sites on the island. Second in size only to New Zealand's Frying Pan Lake, the lake is a flooded fumarole within Dominica's Morne Trois Pitons National Park. To get to the lake, one must embark on a strenuous hike — around 8 miles round trip — that by most accounts takes around 6 – 8 hours depending on your pace. While most who have done the hike have remarked on how difficult it is (lots of steps, muddy terrain, etc.), nearly everyone has mentioned the hike being worth the sore muscles afterwards. In this case, it's not just the destination that's worth the experience, the entire hike takes visitors through stunning greenery with incredible views. In planning our trip, we're allocating a whole day for this experience, with a massage to follow!
Titou Gorge
2Titou Gorge will end up being part of our day hiking to the Boiling Lake as it's the starting point for the long journey. On Dominica's tourism site, the experience at Titou Gorge (which means 'Little Throat' in the Carib language) involves swimming from the base of a waterfall "through a series of natural rooms and ponds formed by high cliff walls canopied by interlaced trees". Okay, Dominica. You had me at 'waterfall'.
Emerald Pool

3Located inside of Morne Trois Pitons National Park (a UNESCO World Heritage Site), I was pleasantly surprised to see the Emerald Pool listed as an easy hike (in stark contrast to the Boiling Lake's 'extreme' designation). I'd envisioned a few miles of hiking to reach this place but in reality, it's less than a mile and ends at an incredible 40′ waterfall. It looks like we're going to be spending a serious amount of time in the park.
Trafalgar Falls

4Okay, okay. I'm a sucker for waterfalls, but who isn't? Trafalgar Falls, in Roseau Valley, is another easy hike. The twin falls, dubbed the 'father' (125 ft) and the 'mother' (75 ft) take 10 – 15 minutes to reach.
Carib Territory

Photo courtesy of TravelingSolemates.com
5Visiting Dominica's Carib Territory was on my list from the get-go. When I discovered that it could be made part of a larger hike, I was even more excited. Dominica's 115-mile long Waitukubli National Trail is separated into 14 segments and spans the island. Segment 6 crosses through Carib Territory and, as a bonus, offers some stunning coastal glimpses.
Snorkeling at Champagne Reef

Photo courtesy of Green Global Travel
6Most of our excursions will take place above the water, but Dominica's also famous for what's going on below the sea's surface. The island is home to some incredible diving – by some accounts, top 10 in the world – and some great snorkeling. Champagne Reef, aptly named for the bubbles that come up and surround divers and snorkelers, is home to some vibrant fish species, pretty coral and seahorses.
In addition, we're hoping to sneak in a visit to Roseau's market on Saturday morning when it's supposed to be buzzing, plus we're scheduling a pit stop at Dominica's very own Machoucherie Rum Distillery. After all, how can you leave a Caribbean island without tasting its local concoction?
There are so many more things to do and see on the island (we could spend weeks there just hiking) but there's no way we can realistically attempt to do more than this in four short days without failing miserably. My hope is that we will be able to see the majority of the things on this list, get in a bit of R&R time, and leave feeling as though we've had a genuine taste of the island. Something tells me that another trip to Dominica will be on our agenda in the future.
Am I missing anything? Any musts that I've glossed over?
xo from the islands,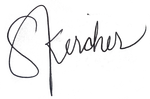 Interested in hiking in Dominica? You can download hiking maps on the tourism site here.