You guys, am I a little Nikki Beach obsessed? Maybe, but to me there is no better experience to be had in St. Barths than a day lounging down at St. Jean Beach fueled with sushi and rose. And for a birthday in St. Barths? Unbeatable.
With the end of the season approaching, we decided to take our boat to St. Barths on a day trip with guests for our first-ever boat experience to our neighboring island. We've known many people in St. Maarten who make the trip by boat regularly and while they've told us that the seas aren't the flattest, they're often bearable.
Truth be told, it was a bit rough during our excursion. The channel from Anguilla to St. Martin was a bit rougher than normal, and the latter half of the trip from St. Martin to St. Barths had us drenched and gripping the boat to stay in place. (I was so saturated that I had salt flakes covering my back after the water dried.) Our boat captain confirmed that the seas were a 6 out of 10, which made us feel a little better about our ability to weather the elements (1 being super flat seas, 10 being terrible, and 8 being the point at which he typically will turn around).
After nearly two hours, we had arrived. We were celebrating one couple's 10 year anniversary, another couple's one year anniversary, and friend's 35th birthday. It was a day of festivities and we were with a group that was excited to share in the adventure of an impromptu experience.
We poked around Gustavia after arriving but with many shops closed for their siesta period, we felt compelled to cab to Nikki Beach for the afternoon. That was how we spent the majority of our day: bouncing back and forth between dips in the sea, noshing on sushi, and taking in the scene.
As a birthday surprise, a dessert boat – honestly the most incredible dessert spread I've seen for something like this – came out in honor of a milestone birthday celebration. While eating ice cream and pie in a bathing suit is one of the cruelest things imaginable, it was absolute perfection. And none of us thought twice about going back for more!
Check out a quickie video of our day trip to St. Barths: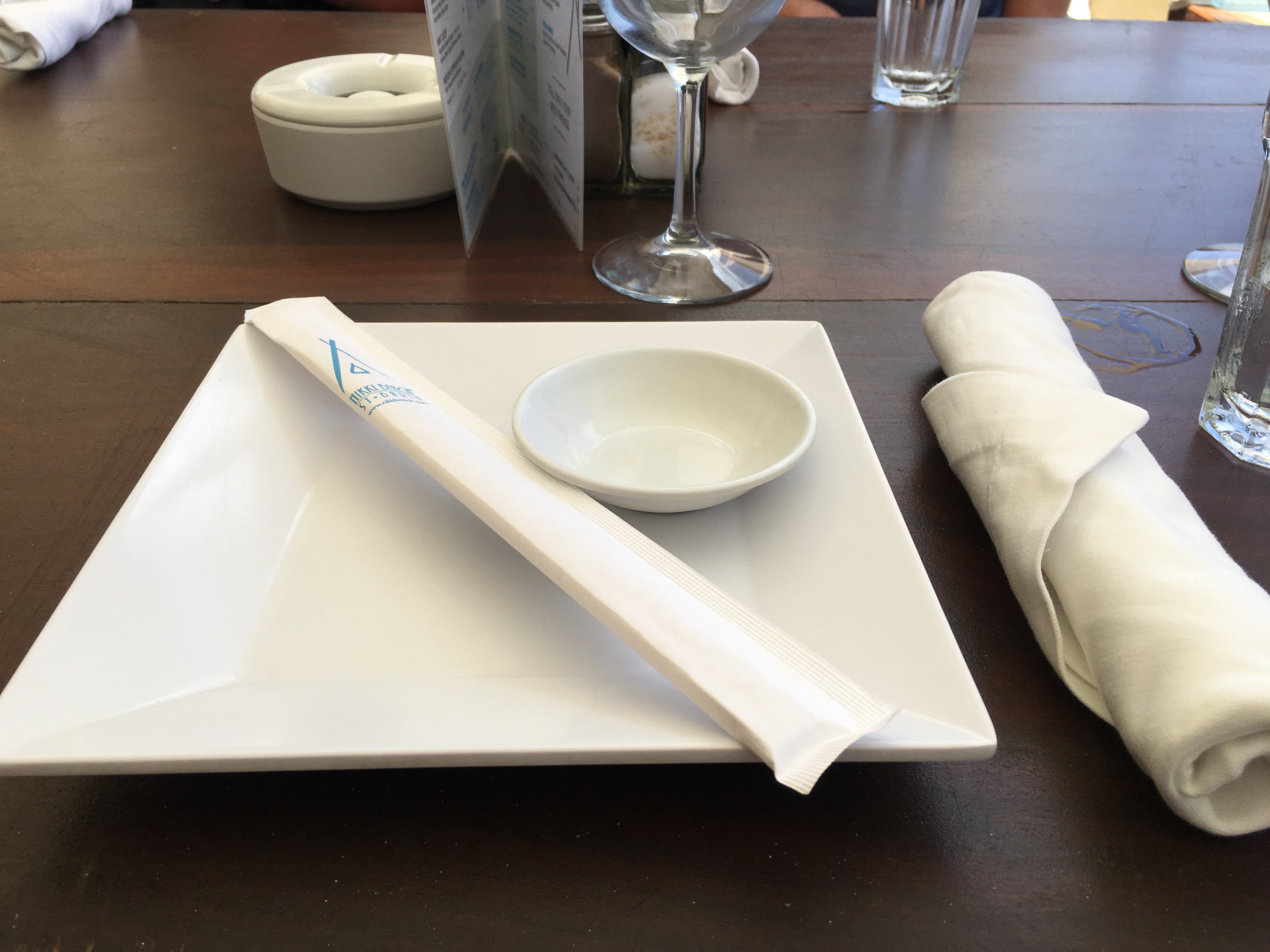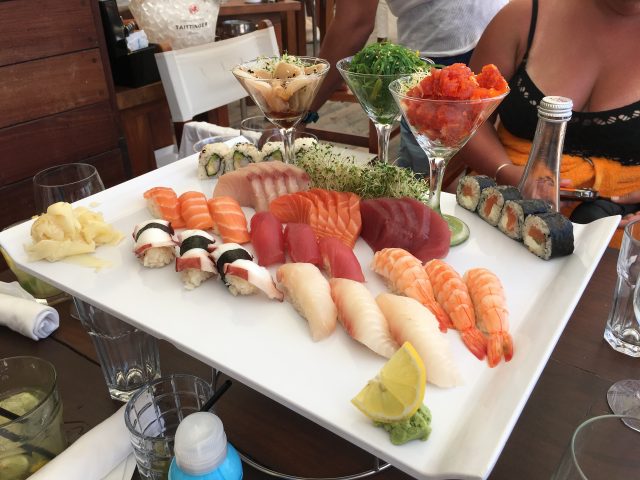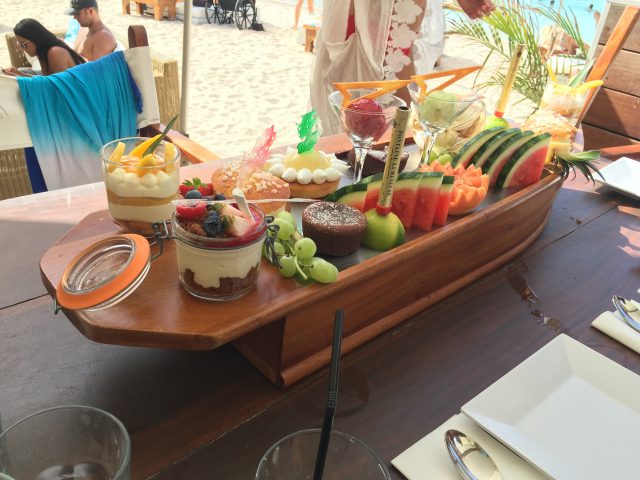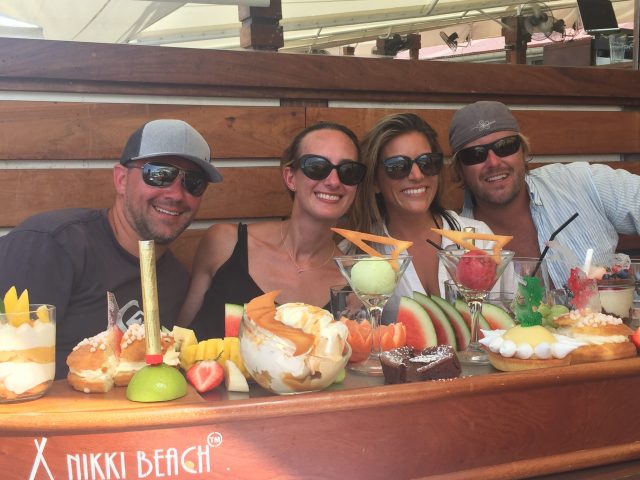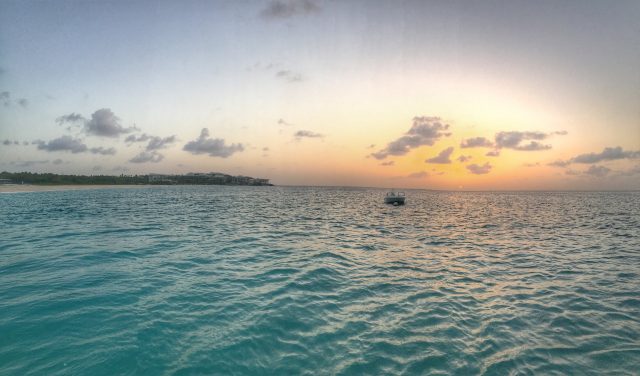 The ride back to Anguilla, with the sun setting around us and '90's tunes playing, was far smoother and more enjoyable than the ride there. There are some days that take the #lovewhereyoulive mentality to the next level and this was one of those instances. Utter perfection and a dose of adventure in a beautiful place that makes you ask, does it really get better?
Check out more of my posts on St. Barths here!
How would you spend a birthday in St. Barths?