Finish out 2019 with Some Epic Exploration
Guest post by Wendy Dessler
Having a sense of wanderlust means having an innate desire to experience a new place– the sights, the smells, the food, the culture. It's more than wanting to travel; it's a deep yearning telling you to go have an adventure.
One of the most incredible experiences to have while traveling is to witness places unlike any other you've seen before. It's about looking beyond the camera lens and allowing yourself to feel overwhelmed by the beauty of the world. Here are five of the most unexpected and astonishing places to do just that.
California, United States of America
For travelers from Europe, the sheer size of the North American countries is often astounding. California alone is close in size to the country Paraguay in its entirety. This substantial, coastal gem offers a diverse array of sights to behold and places to experience, all of which are beautiful. 
In the northern part of the state, California's Sequoia National Park boasts over a hundred thousand acres of untouched land. This is home to the largest breed of trees in the world. Here you can drive through the tunnel tree, a passage through an immovable tree that had fallen across the road. You can explore the Crystal Caves and experience mysterious, otherworldly rock formations.
California's beaches are another wonder to take in while visiting the state. Get accommodation in Malibu so you can drive along the coast and watch the incredible sunset over pristine beaches. Dip your toes in the warm pacific ocean and feel the sea breeze on your face. With a perfect balance between culture-rich cities and untouched nature, California is a place worth experiencing.
Nova Scotia, Canada
Canada is another vast expanse of land, making it the second-largest country in the world, geographically speaking. On the east coast of Canada, things move a little slower than they do in the iconic cities that it's known for. Nova Scotia is a small peninsular province full of hidden delights.
No matter where you are in Nova Scotia, you're never more than an hour away from the many incredible beaches that dot the 4,660 miles of coastline. With over 3,800 coastal islands, Nova Scotia is the ideal location if you need the healing touch of saltwater.
Visit the turquoise waters and white sand of Carters Beach or Taylor Head or head to Lawrencetown Beach to catch some waves and learn to surf. Hike through the vast forests at Kejimkujik National Park and camp under the stars. Drive the extensive Cabot Trail through the Cape Breton Highlands during the autumn, when the leaves change, and the world comes to light with shades of gold, orange, and red. 
Lake Lugano, Switzerland & Italy
There are plenty of wonderful things to see and do in Switzerland, but Lake Lugano is perhaps the most unexpected hidden gem to visit. This glacial lake shares its borders with Italy, making the settlement an eclectic fusion of Northern Italian and Southern Swiss culture. Sweeping views of the lake and mountains beyond make for a breathtaking experience.
The architecture has an aura of the Mediterranean and offers warm, sunny weather that's sometimes hard to find as you get deeper into Switzerland. This town makes the perfect transition point from one country to another when heading out on a European adventure. 
Cape Town, South Africa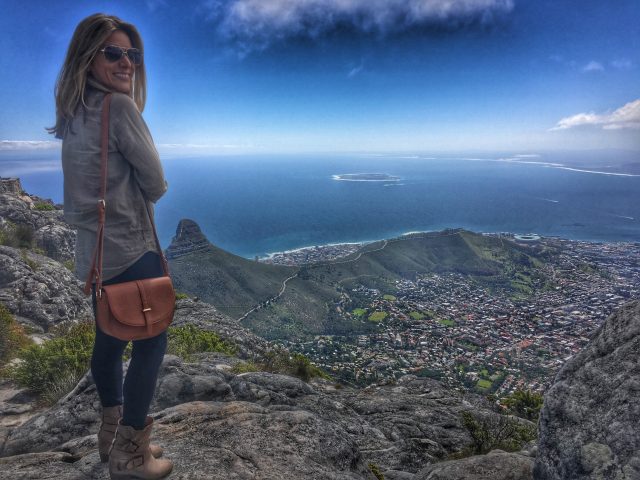 Cape Town is a treasure trove of hidden delights. This coastal area is made up of a lively city, beautiful beaches, vineyards, mountains, and botanical gardens. One of the most exhilarating experiences in Cape Town is waking up before the dawn and hiking to the top of Table Mountain. Watching the sunrise over the incredible landscape below is awe-inspiring and is sure to become one of your favorite travel memories. 
While you're in the area, take a boat out to seal island. Here you can see Cape Fur Seals basking in the sun. If you're lucky, you'll even see Great White Sharks hunt their unsuspecting prey.
South Island, New Zealand
While both the North and South islands of New Zealand have a lot to offer, the options on South Island are endless. Start with an unforgettable journey to Abel Tasman National Park, where dazzling turquoise waters contrast against white sand and lush green forests. Here you can hike the Abel Tasman Coast Track, a 32-mile trail on which you can pause to go snorkeling in caves, see forest animals, and watch dolphins and penguins play in the waves.
No matter where you decide to go, immerse yourself in both the cultural and natural aspects of your destination. As Confucius said, "wherever you go, go with all your heart."
---
Wendy Dessler is a writer from UK AssignyourWriter and a super-connector who helps businesses find their audience online through outreach, partnerships, and networking. She frequently writes about the latest advancements in digital marketing and focuses her efforts on developing customized blogger outreach plans depending on the industry and competition.