When we first began dreaming up how we'd craft our itinerary in Greece, we knew that the bulk of our time would be spent on the island of Rhodes in the Dodecanese. We had three nights allocated to the Old Town but also wanted a few nights with a beachy feel. It didn't take much research to discover Lindos, a gorgeous seaside town nestled against the water on the eastern side of Rhodes. With limited time available, we chose to spend two days in Lindos; well, two nights really, and closer to three days exploring and delving into the artsy seaside enclave.
Honestly, I could have spent a week in Lindos. I felt the same when we left after our two days in Symi. I was enchanted with both and loved the pace and charm of both destinations. Lindos has an entirely different feel from Rhodes' oft-photographed Old Town. It brings much more of the Grecian aesthetic that many have in mind with its sugar cube buildings dripping down from the hilltops to the seaside. There's the floral pops that bring vibrant color and it all plays off the turquoise and indigo hues of the water nearby. There are shops and restaurants pouring out into the streets, with a cool artsy vibe that's reminiscent of the Lindos of old. Many Rhodians we met spoke of Lindos as an enclave of artists and creatives and some of that feel lives on today. Now, having said that I could easily spend a week (or a lifetime) in the coastal town, I'd like to share a bit on how we spent two days in Lindos for anyone else looking to do the same. For the short amount of time we had, I think it was the perfect balance for us as first-time visitors.
Day 1 〰 Take in the Charm of Lindos on Foot
Lindos is the embodiment of charm. White washed buildings punctuated with the prettiest bursts of bright florals, restaurants bursting into the streets, and sea views for days. Walking through the charming town and taking it all in is part of the adventure! You'll notice prices in most stores are a bit higher than what you may have seen in Rhodes Old Town but Lindos feels a touch more upmarket in general so that's to be expected. That being said, we found that dining seemed fairly consistent throughout – incredibly affordably, especially when ordered family style with a group.
We started our day with breakfast at our hotel, a luxurious long start to the morning before heading out to explore. I always say that I'm not much of a breakfast person, and at home that's true. When we're traveling though, and we're lucky enough to have a great breakfast included, it reminds me of how much a long breakfast experience feels like vacation. I mean, do we ever really take the time to sit down for a proper breakfast anymore?
We took advantage of the shopping in Greece. As most of you who've read for any length of time will know, we lost our house in Anguilla after Hurricane Irma, and we're still in the final phases of the rebuild. Moving into the new house comes with needing some extra decor and as it happens, Greece's sea-inspired pieces fit perfectly with our focus. If you're looking for handicrafts that are distinctly Lindian, our concierge gave us the rundown on the perfect souvenirs or gifts for friends at home. Handcrafted leather sandals – many are done in a traditional design – have long been the domain of Lindos in addition to the town's ceramic arts. We found loads of ceramics in town, from ceramic evil eyes to pottery and larger signage.
For lunch, you'll have the choice of fabulous rooftop dining or a number of cool spots tucked into the city streets. We opted for drinks at Yanni's Bar followed by a casual lunch at Giorgo's but for a more upscale slant there's Cesar's Meze Bar, Odyssia, Mythos and about a dozen others that may entice you nearby. I'll tell you one thing: after 10 days in Greece we still weren't tired of Greek food by our final day!
After an afternoon of wandering, it was time for a quick clean up and a cocktail crawl before hitting dinner. First stop: the rooftop bar at Melenos Lindos hotel for views of the sea below. Second stop: Rainbird, a super cool cocktail bar with a quirky cool proprietor that has a true passion for spirits. The man has a collection that would make any gin lover weep, and he was quick to bring out a few new varieties for a little education and taste testing for the group. We were there by night but the bar's location overlooking the sea would make it a great stop earlier in the day for epic views.
I mentioned this in my post sharing two days in Symi, but when it comes to dining in Greece, it skews late. It's acceptable to dine at 7:30PM but it may seem dead at any given restaurant at that point in the night. Fast forward to 10:30PM and most places are jam-packed for the night with some people just sitting down for appetizers. We dined most nights sometime between 9 and 10PM, which allowed us to maximize our days and enjoy drawn out cocktail hours where we could sample the wares at a few bars across each town. So, if you're like us and need another stop before dinner, head to the Captain's House Bar, a historic building and bar tucked into town.
The Captain's House Bar ticks all the right boxes for me. There are glitzier places in town and hipper places, but this spot was cozy and historic with good energy and a nice cocktail list. Before we'd booked our stay at Melenos Lindos, we'd seen a few converted 'captain's houses' on Airbnb and similar rental outlets (click here for a $25 Airbnb credit). Lindos is seaside so the seafaring history runs deep. The area is dotted with these houses dating back to the 16th and 17th centuries, all former residences of sea captains, many of which have been converted into bars. When you walk in, continue past the bar to see the historic door and peek into the residence. It's a great place for a pre-dinner or post-dinner cocktail.
Then there's the day's grand finale: dinner. We opted for Dionysos, a restaurant with a rooftop dining space overlooked by the Acropolis dominating the landscape. At night it's more charming and atmospheric than the photos by day let on. In terms of dining, wonderful Greek options are plentiful in town so do a bit of digging beforehand. In May we were fortunate enough to be able to get in without a reservation one night. As summer wears on and crowds thicken, reservations are advised.
Day 2 〰 The Acropolis of Lindos + Rhodian Beach Vibes
Our second day in Lindos was arguably my favorite day of the entire trip. We started our morning again at Melenos Lindos Hotel with a group breakfast.  Between our time in Symi and our time in Lindos, we quickly became spoiled with over-the-top breakfasts: croissants, coffee, fresh juice, house made jams, and hot specialities to order. I felt better about eating spinach pie and a chocolate croissant knowing that we'd be trekking around the Acropolis where I could get in a few steps to even out our morning indulgences.
I just shared an entire post on our experience at the Acropolis of Lindos, a perfect morning which effectively turned into a mini family photo shoot. I mean, with this setting how could we help ourselves?! Going in the morning is key to avoid the crowds of tourists that descend as the day wears on. It also helps with avoiding the peak hours of sun to make exploring more pleasant. We scooted back from the Acropolis to our hotel slightly before mid-day, giving us time to change into beachwear and head out for an afternoon at Tambakio, a dreamy lunch spot that's my kind of perfect. For those doing something similar, you can walk from Melenos Lindos (or any hotel in town) to Tambakio. It's about a 15 – 20 minute walk, and if you're like us you should probably allocate a couple of minutes for getting a bit lost.
If you ask what gives me all the vacation vibes – true, relaxing vacation, not just a big sightseeing adventure – it's a long drawn out lunch with a stunning view. I wanted a day that would accomplish that and after doing some research before our trip, Tambakio kept climbing to the top for me, with its beach setting on St. Paul's Bay, and gorgeous dining set up perched on the seaside. There are a series of beach chairs dotting the beach, punctuated with a few cabanas for good measure. At the far end of the stretch sits a small pier and a white church, because, after all, what's a Greek beach without a monastery? We made reservations for the six of us for 1PM and got there about 30 minutes early so we could settle in with a cabana and a round of drinks to melt into our afternoon.
For the six of us, we opted for two cabanas perched on the second level of a two-tiered layout along the crescent. A number of the beach chairs were already taken for the day but we were perfectly content with the side-by-side cabana set up (€20 per cabana, which we thought was very reasonable). You know when you build something up in your mind and you just keep hoping that it'll live up to your expectations? That was my fear going into Tambakio yet it somehow managed to exceed expectations for me. If (when?) we return to Lindos, I could easily spend a few days lounging here.
When we settled in for lunch, we hungrily ordered a half-dozen plates to share, the perfect way to dine in Greece. After our first day or two in Rhodes, we quickly began defaulting to ordering everything to share, which ended up being the best move for us: we all got to try everything our little hearts desired and it ended up being the most cost-effective approach to ordering in the end. Complete with a couple of bottles of rosé, it was perfection.
After lunch, we returned to our royal perch where we spent a few hours sizzling and hitting the water for a dip. I have a friend in Anguilla who labels his trips as either a 'go sit' or a 'go see' getaway, the latter referring to an on-the-go adventure and the former referring to an Anguilla-like melt into your beach chair getaway. Our second day in Lindos perfectly meshed those two ideas, and in fact mirrored our trip dynamic as a whole. We did a fair bit of sightseeing, walking around and taking in historic sights but in equal measure we took time out to enjoy long lunches with a view, drawn out dinners with carafes of wine, and afternoons like this one. It can be hard to strike that balance and this trip managed to do it rather perfectly for us.
Sun kissed after a day at the beach, we headed back to our hotel for our final night in Lindos. We cleaned up and shared a bottle of wine together on our patios as the sun began to set. We opted for nearby Italian restaurant Broccolino for dinner in Lindos, worried that by this point in the trip we'd be over eating Greek food for every meal. Here's my take: the restaurant was great and perfect for Italian food lovers but as I said earlier – we could eat Greek food every single meal for ten days and not be sick of it!
Now, as I mentioned, we had a sneaky third day in Lindos, which we used to explore the town and do some final shopping. We had considered hiring a driver and heading to the west coast to the famous Valley of the Butterflies en route to the airport but chose not to spread ourselves too thin. Further into the season people spoke of boat rides and other beaches to explore, which are options as well. We opted to not rent a car during our stay as most of our activities were within walking distance of our hotels on the island. If you're lucky enough to be on island for a longer stay, rental cars can prove a great value and a great way to get out and create your own adventure.
Thinking about your own trip to Lindos? Pin this ?? to come back for inspo before your getaway!
Who else has been to Rhodes? How would you spend two days in Lindos?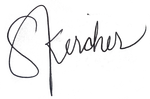 Like the travel style in this post? Shop the look: