Off-Roading + Wine Tasting on Alsace's Route des Vins
What happens when you pair two thirty-somethings, two sixty-somethings, four Segways, and a day of wine tasting? As it turns out, it's the formula for creating an incredibly memorable day in Alsace. I'm not sure I've ever seen my mom more aglow than she was zipping through the vineyards of Eguisheim on a Segway. To be honest, our first Segway tour ever – one in South Africa's Cape Winelands – took some convincing to get Scott on board. He was skeptical about the whole thing; not just the balance part, but would it be kitschy? It turns out that well-crafted Segway tours are insanely fun, not kitschy in the slightest, and when they involve a bit of off-roading, they make for quite an unforgettable adventure. This particular Segway tour in Alsace is suitable for virtually all ages, though if you're traveling with kids you may want to opt for a tour that doesn't involve the wine tasting component.
The Experience – Touring Eguisheim by Segway
Segway Alsace offers four tour options for those interested in seeing Egusheim by Segway: a one hour Discovery Tour (€30), a two-hour Explorer Tour (€50), a two-hour Pleasure Tour (€55), or a two-and-a-half hour Oenophile Tour (€60). We opted for the latter, which includes a glass of sparkling wine in the vineyard plus a tasting of several wines in Eguisheim. For wine lovers, this is the way to go for the full experience because the wine tasting and cellar tour bring some great wine education along with wonderful locally-produced wines. Collectively, the Freudenreich wines we tried at the end of the tour were some of our absolute favorites from the region (we went home with five bottles between us!).
If your focus is less about the wine and more about touring the vineyards in a unique way, any of the other tours would appeal depending on time and budget.
Our Segway tour didn't begin until 2PM but we arrived in the town of Eguisheim by mid-morning to explore and enjoy lunch in the square. Eguisheim is next-level charming – one of our favorite towns in all of Alsace – so give yourself time to explore before or after your tour so you can take in all of the alleyways and picturesque facades that make up this stunning town.
We met Pierre, owner of Segway Alsace and part of the Freudenreich family, in the heart of town where his Segway operation is based. The Segway tour we'd done before was also a vineyard tour during our day wine tasting in Stellenbosch, where we explored the Cape Winelands, zipping through the vineyards and learning about their production process. That tour was exclusively vineyard focused and I wasn't sure if this would be the same.
This tour went far beyond that in Alsace, building up to our off-roading adventure in the vineyards. Pierre got us geared up right in the heart of Eguisheim, giving us a brief lesson on how to operate the Segways before we went on our way (for the record, they're very simple to use and don't require as much balance as you may think). My parents, both mid-60s, had never used a Segway before and both of them were able to operate them without any issues (my mom had a few moments where Pierre gracefully assisted, but generally had no operational issues). I say that merely to note that if you're debating whether you personally have the ability to ride one of these, the likelihood is that you do.
So, off we went into the streets of Eguisheim, exploring some of the town's key landmarks as we made our way around the city. We had taken the time to explore the town prior to our tour but Pierre was able to give us some education and insight as we toured the town. And you guys, the town is as photogenic as they come. Even on a somewhat grey April day the scenes were storybook perfect.
Pierre's family history is anchored in Eguisheim, dating back centuries where wine production has been central. His foray into touring by Segways was an organic one, finding a way to bring a new element to wine tourism in the region for those that don't necessarily want to explore by bike or on foot. His tour blends education, history and viticulture with the experience of riding on a Segway (which is a draw unto itself!). After we toured the town, we headed to the vineyards where those off-roading tires would come in handy as we made our way along grassy patches and navigated a few hills. We stopped along the way to chat, to learn about the views, the vineyards, and about wine production in Alsace. Beyond Pinot Noir, which isn't a particularly prominent varietal, Alsace exclusively produces whites with Rieslings and Gewurtztraminers being the most noteworthy. Muscat, Pinot Gris, Sylvaner and Pinot Blanc are also grown regionally so you'll have a chance to taste some varietals that aren't as familiar in much of the US.
As you pull further away from the city, the views dazzle. You'll see the green of the vineyards in the foreground and the perfect little towns in the backdrop. Up above on the mountain tops, the three castles of Ribeauvillé and Haut-Koenigsbourg (both of which made my round-up on 10 things to do in Alsace) are visible. It's dreamy –  there's really no other way to put it.
Near the end of our vineyard tour we pulled off onto a little patch of green where a bottle of Cremant seemed to magically materialize at the perfect time. The wine tasting at the end of the tour allows you to taste Pierre's family's wines. This bottle of Cremant, Alsace's bubbly answer to Champagne, was the product of a friend's vineyard. He popped the bottle of Cremant and poured each of us glasses (which – dare I say? – I prefer to Champagne). It was the perfect finale before heading back into town, and a great way to get our taste buds going for our wine tasting back at the family's tasting room.
The Wine Tasting
"The best way to learn about wine is in the drinking." ~ Alexis Lichine
After the Segway tour, we finished on land, touring the cellar and then sipping wine in the tasting room. In our experience in Alsace, wine tastings really are more centered around tasting rooms. It's a contrast to many other destinations where wine tastings are a multi-hour in-depth tour involving touring the vineyards, understanding the production process, and then finally tasting wines. This tour was a nice change because it felt more like true wine education – from stem to glass – and gave us an opportunity to see the facilities before finally tasting each of the varietals produced.
I'm going to share a full post on wine tasting in Alsace because, let's be honest, every region is a bit different and you never quite know what to expect until you're there. I'll tell you one thing about Alsatian wines though: they'll surprise you. I'm more of a red wine drinker for starters, but also went in with a preconceived notion about wines from Alsace (my thought: sugary sweet whites) and wasn't sure I was going to be the biggest fan of the wines. We left with 10 bottles of wine packed into our suitcase – 2 from Pierre's family vineyard in Eguisheim – because there were so many we ended up enjoying. You'll taste wines that'll challenge your whole idea of what a Riesling or Muscat is because, in fact, Alsace produces dry Muscats in contrast with the rest of the world and many of the premier wines coming from the region are dry. Fortunately for my mom, there were also plenty of sweet Pinot Gris options and late harvest Gerwurtraminers to keep her engaged, but there were also loads of dry whites to keep my dad and husband equally intrigued. That's one of the beauties of travel though, isn't it? If you let it, it'll keep you on your toes and teach you a thing or two. I don't know about you, but I'll drink to that.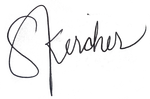 This post was created in partnership with Segway Alsace. All thoughts, photos and videos are my own.