Hiking to Monte Urgull for the best views of La Concha
Oh, beautiful San Sebastian.
Despite the drizzly, slightly overcast weather when we arrived in San Sebastian (locally referred as Donostia, its Basque moniker), the stunning city was utterly captivating.
When we began planning our trip to Basque Country, our itinerary was mostly anchored on this part of the journey. We knew that San Sebastian, the foodie mecca with iconic views, was our primary draw, and we built everything else around it.
The October weather was too brisk for us to spend time on La Concha, but we knew we wanted to take in the view from Monte Urgull and make our way to the statue of Christ, which people liken to the acclaimed statue in Rio de Janeiro (we visited Rio's version in May).
From where we were based in central San Sebastian, the walk to the base of Monte Urgull was simple, and despite not wearing tennis shoes we were able to weave our way up the cobblestone at a comfortable pace. When we embarked on the climb, we didn't quite know what to expect but we were sure that the elevation would provide great views of the city and beach.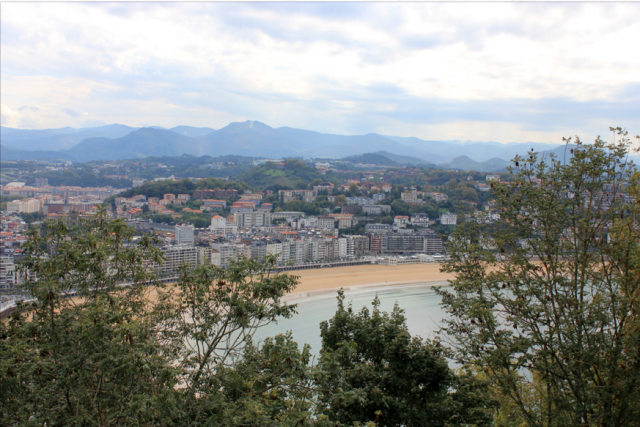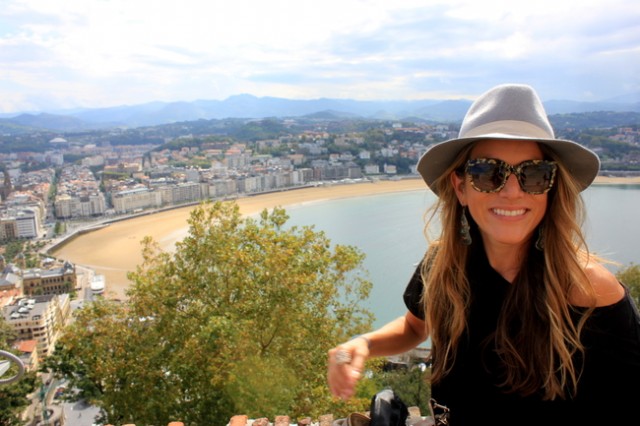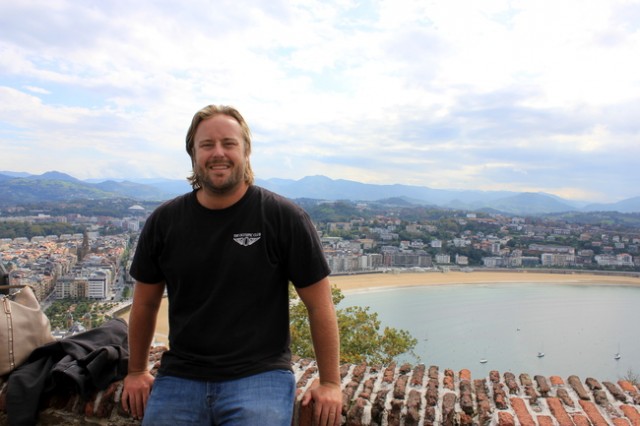 We weren't disappointed. Even at the first viewing platform we were captivated – stunning views of the city with the mountains lining the backdrop and the sea in the distance. It's not nearly as big as Rio, but I can definitely see some of the comparisons between the two cities. In all honestly, San Sebastian was much bigger and more bustling that I had imagined it being; much more city than town, which is what we had come to know throughout our Basque Country adventures. Christ statue aside, the city cropping up along the tan stretch of sand with the mountainous backdrop is reminiscent of a tiny version of Brazil's famous city.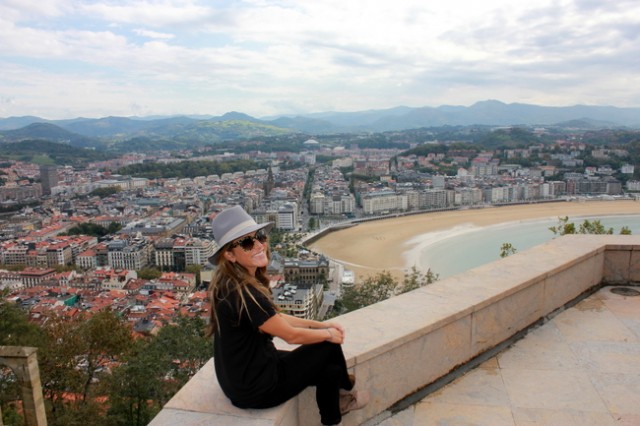 We continued the climb – up, up, up until we reached the Christ statue and the museum at the top. To get to the statue, we entered through the museum and weaved our way through until we were spit out at the top at the base of the statue.
The museum (complimentary) was a pleasant surprise in and of itself. Done primarily in Spanish and Basque, it focused mostly on the maritime history of the Basque people with videos, artifacts and maps woven throughout the venue.
And the panorama from the top of Monte Urgull?
Undoubtedly the best view of San Sebastian.

Stay tuned – I'll be sharing our favorite pintxos bars in San Sebastian next!
For those that have been, what's your favorite thing about San Sebastian?