The idea of island hopping in the Caribbean often captivates visitors. I prefer to not spread myself too thin when we're traveling but I understand the appeal of wanting to do a taste test of a few destinations to see which appeals to you most and which you'd return to if given the option. Each Caribbean island bears a distinct history and landscape which has given way to its modern-day incarnation. Even neighboring islands can be drastically different in look, feel and overall experience. It's that very truth that makes island hopping such an intriguing prospect – a couple of weeks in the region can lend itself to a range of experiential opportunities, from zip lining in a jungly terrain, hiking expeditions, snorkeling and diving, beaching and water sports, boating, exploring ruins, or simply embracing the ultimate joie de vivre on a posh escape.
The biggest challenge with this notion? Unless you have a private aircraft that makes island hopping a breeze (and if you do, let's be friends), getting from one island to the next in the Caribbean can be remarkably difficult and expensive. Over the years we've drilled down to figure out our best options for island hopping from Anguilla; where we can get to easily without too many connections and without too much of an investment. So, in order of ease, I'm sharing some islands that can be visited from Anguilla as a great add-on to a larger island hopping adventure!
St. Maarten/St. Martin
1Alright, let's start with the easiest and most sensible add-on to Anguilla: St. Maarten/St. Martin. Most guests coming to Anguilla fly to St. Maarten's Princess Juliana Airport (SXM) anyhow, so for many newbies to the region adding on a few days to SXM either on the way in or on the way out of Anguilla makes sense. St. Maarten brings a lot more hustle and bustle than Anguilla so I'd make it a pre-Anguilla add-on vs. a post-trip piece so you can end with a peaceful respite. The island is divided into two sections: French St. Martin and Dutch St. Maarten, and while a trip to the French side (Grand Case, in particular) was always our go-to, the area was quite devastated by Hurricane Irma. The area is recovering (a number of restaurants and hotels have re-opened) but they unfortunately still have quite a bit of work ahead of them to bring it back to its former glory. On the Dutch side, Philipsburg (where the cruise ships come in) is back up and operating with shops and eateries lining the promenade.
How to Get There from Anguilla: Public ferries run from Anguilla to Marigot on St. Martin's French side every 45 minutes for $20 per person each way, plus departure tax. The journey takes approximately 20 minutes, easy enough for do a day trip.
?? Read more posts on St. Martin/St. Maarten.
St. Barths
2Probably my favorite trip from Anguilla, St. Barths is a mere 12-minute fly from AXA and feels worlds away. I've talked many times about St. Barths' Euro chic feel and how a combination of St. Barths + Anguilla brings a perfect luxe escape with two distinct vibes. With a week, I'd opt for four days in Anguilla + 3 in St. Barths for a perfect balance. Read my take on Anguilla vs. St. Barths for a some insight.
How to Get There from Anguilla: Calypso offers a weekly boat service from Anguilla to St. Barths for a day trip option, but I'd steer clear of the boat, which takes a while and is not a good option for anyone that gets a bit sick on the sea. The passage between St. Martin and St. Barths is rough and can be a bit of a rollercoaster ride. Instead, I'd opt to fly from Anguilla on Anguilla Air Services or Trans Anguilla Airways (or a combination of the two for more roundtrip options) for an easy 12-minute journey. There are options to get from St. Barths to St. Martin as well so you can easily combine Anguilla, St. Barths and St. Martin for a Caribbean trifecta.
?? Read more blog posts on St. Barths.
Nevis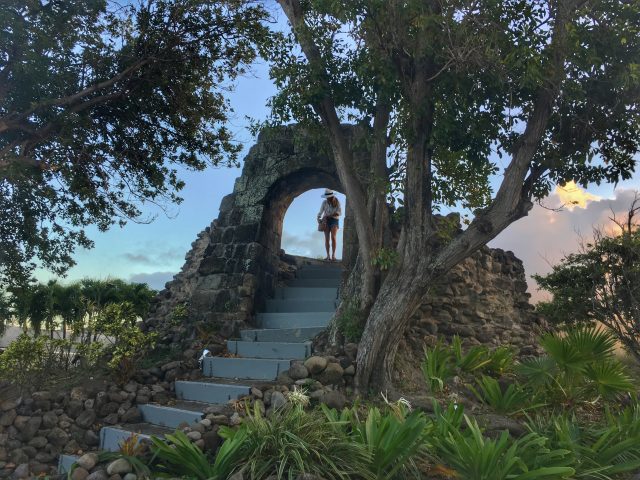 3Nevis always intrigued me far more than its larger sister island of St. Kitts. A volcanic island with a rich history, it brings the small island charm that many love with Anguilla, but with a more lush setting and a dramatically different history. Despite the fact that Anguilla still retains its connections to Great Britain, Nevis actually feels more formal with a greater number of visitors from the UK as compared with Anguilla. For inspiration on what to do on the island, check out my rundown of 5 must-have experiences in Nevis, plus our day exploring Nevis with Funky Monkey Tours.
How to Get There from Anguilla: You can fly direct to Nevis from Anguilla on TransAnguilla Airways for around $150 each way. Taking around 40 minutes, you'll get an aerial view of the islands as you soar south from AXA. If you wanted to also combine time with St. Kitts, you can easily take a ferry from Nevis to St. Kitts and even fly direct from St. Kitts to Anguilla if you'd like to spend time on all three islands.
?? Read more blog posts on Nevis.
Puerto Rico
4For a dose of history and a Caribbean island getaway that bears a significant Spanish colonial feel, Puerto Rico fits the bill. It's part Latin America, part Caribbean and part USA, and with direct flights on Seaborne Airlines from Puerto Rico to Anguilla, it's easy to make PR part of a longer trip. For first timers, I'd say make Anguilla your beach focus and make Puerto Rico more of a cultural foray or a nature-focused escape with visits to historical El Morro, walks around the colorful Old San Juan or a visit to El Yunque for a rainforest fix. Find out how to visit San Juan as a first-timer, and give yourself a few days to delve into the vibrant Puerto Rican lifestyle.
How to Get There from Anguilla: Fly direct to Puerto Rico aboard Seaborne Airlines or splurge on a more luxe experience with Tradewind Airlines. Prices vary hugely but there are deals to be had! We are seeing more and more guests from the US booking flights through Puerto Rico direct to Anguilla. If this options works for you with timing and pricing, it's a great way to meld both islands for a combination getaway.
?? Read more blog posts on Puerto Rico.
Antigua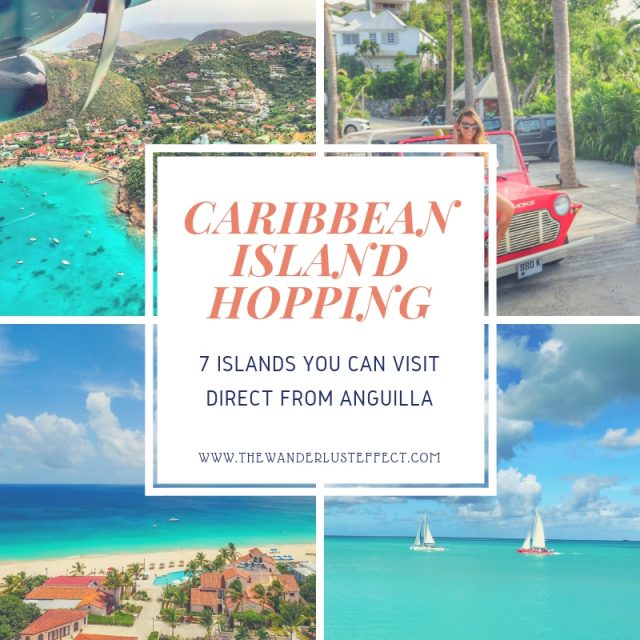 5The newest addition to our direct flights from Anguilla, Antigua is less than an hour from AXA making it easier for our British visitors to marry the two islands as part of a broader trip. Many British carriers fly to Antigua since it's a larger island (British Airways and Virgin for example) and though LIAT no longer flies that route from Antigua to Anguilla, TransAnguilla Airways has added it to its repertoire as of January 2018. I flew on the first flight of its kind last year, and it was a breeze! While Anguilla steers clear of the all-inclusive offerings, Antigua embraces it in a big way, with a range of super high-end resorts that can easily keep you on property for the duration of your time on the island. If you're going that route, choose wisely.
How to Get There From Anguilla: Fly TransAnguilla Airways direct from Anguilla to Antigua for about $200 each way.
?? Read more blog posts on Antigua.
Statia + Saba
6While I prefer Saba to Statia, Saba is a bit more difficult to get to as flights only depart from St. Maarten. Statia (formally Sint Eustatius) on the other hand, can be reached directly from Anguilla which makes it an easy mini break. Statia is a far more rustic destination with accommodations to match so luxury seekers will have a hard time finding accommodations that fit the 5* feel. The island caters to the outdoorsy lot with a focus on diving and hiking, and gives travelers opportunities for world-class underwater adventures and a beautiful hike to 'The Quill'.
How to Get There from Anguilla: You can reach Sint Eustatius by air from Anguilla aboard TransAnguilla Air Services for under $100 each way.
?? Read more blog posts on Saba and Statia.
The Virgin Islands (via St. Thomas)
7Okay guys, I'll shoot it to you straight: St. Thomas is probably my least favorite island. That said, it's a great hub for getting to other places nearby, many of which are lovely. St. John is a total gem and you'd be hard-pressed to find someone who's visited who doesn't like it. It's a fabulous blend of beautiful beaches, rich nature (two-thirds of the island is national park!), great dining, and an approachable atmosphere.
You can also head to the British Virgin Islands via St. Thomas. The BVIs are one of my favorite parts of the Caribbean and definitely worthy of a full week to explore! From St. Thomas you can make your way to Tortola which is essentially the gateway to the BVI. You can also charter a boat there for a week of island hopping in the BVI, which is the best way to explore the region. Keep in mind that while the USVI and BVI seem to intermingle geographically you will need to go through immigrations when you cross from St. Thomas to Tortola. American citizens don't need a passport to visit the USVI but do need one to hit the BVI.
Flights depart regularly from Anguilla to St. Thomas, which makes accessing the Virgin Islands a relatively easy prospect.
How to Get There from Anguilla: You can fly from Anguilla to St. Thomas direct on Air Sunshine in about 45 minutes. From St. Thomas, you can take the public ferry from either Red Hook or Charlotte Amalie to St. John. You can reach the British Virgin Islands by ferry from Charlotte Amalie.
?? Read more blog posts on the British Virgin Islands and US Virgin Islands.
---
Which of the above islands would you like to add on to an island hopping itinerary from Anguilla?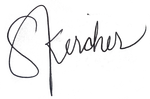 ?? Looking for more inspiration for your trip to Anguilla? Head to my article on 25 things to do in Anguilla for some information and guidance!
Note: St. Kitts is glaringly missing from this list and we're hoping to add that to our list this year with a quick trip there for a long weekend!