Perched up on a hill overlooking the Portofino Harbour, Belmond Hotel Splendido's location is as legendary as they come. As one of the world's most glamorous and reputed properties, it lives up to its rep with stunning vistas, spectacular service, and a destination that oozes glamour.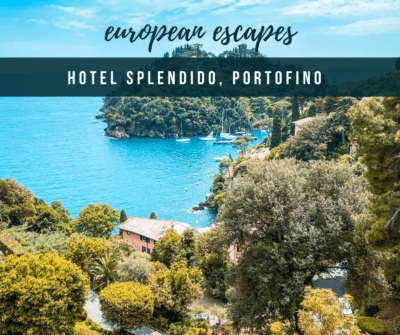 DESTINATION: PORTOFINO, ITALY
Portofino is practically synonymous with luxury; a destination that's often woven into conversations that involve St. Tropez, Monte-Carlo, Capri, and the like. It's glamorous by design, with a picture-perfect harbour that's practically out of a storybook, with a collection of carefully curated shops and restaurants to round out the experience. 'Authenticity' may not be a buzzword here but glamour certainty is and this destination has it in spades.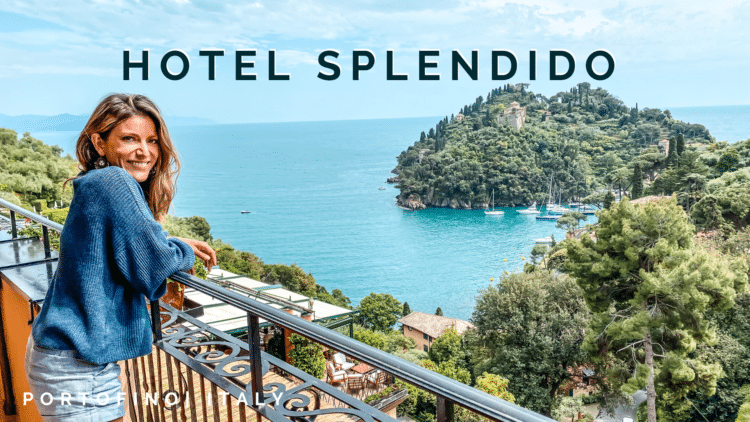 Before there was Belmond, there was Hotel Splendido, a property with a rich history that practically pioneered the dolce vita sentiment. The area is about life's simple pleasures (a word of warning: 'simple' is not synonymous with inexpensive): a perfectly crafted spritz overlooking the harbour, a dinner chock-full of local inputs, and a leisurely lunch in the harbour. Belmond Hotel Splendido builds upon this as the go-to hotel in the region for delivering on the glam experiences that have become inextricably linked with Portofino.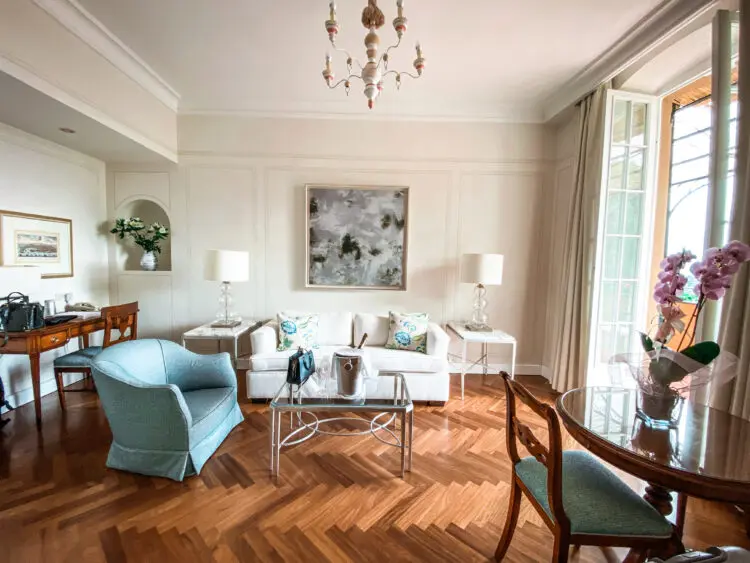 We stayed in a gorgeous suite overlooking the harbor with views that are simply unsurpassable. As to not cause confusion, let's clear up any inconsistencies here: there are two Belmond properties in Portofino. The first is the 70-room Belmond Hotel Splendido, which is the Grand Dame of the region; a glamorous enclave perched up on the hill with those epic views. The second property is Belmond's Splendido Mare, a petite harbourfront hotel with its own personality. Splendido Mare is a 16-room property that's built into a converted fisherman's home. It's beautifully done and focuses on celebrating a different perspective on Portofino. Quite literally, it's a different vantage point as it's situated on the main piazza (it doesn't have those elevated views), but it also grants you access to perspective on Portofino life in some ways, watching the port town come to life with residents and visitors as the day progresses. Worth noting: the properties are very much sister entities so Splendido Mare guests can use the Splendido pool, for example, and Hotel Splendido guests have a shuttle that takes them down to the main piazza so walking isn't required. For my water lovers, Splendido Mare guests also get a one-hour boat cruise included complimentary! 

Let's shoot it straight: if you're going to Portofino your budget needs to be… flexible, shall we say? If you go in with that mentality, you'll be sure to enjoy the gorgeous moments in the dining scene available to you. Breakfast, which is included for guests, is utterly wonderful. At Hotel Splendido, it's the ultimate breakfast with a view with a huge selection of cold buffet options (think croissants, yogurts, cheeses, meats, etc.), plus fan favorites like avocado toast and benedicts. Splendido Mare has a similar setup, and they'll wow you with 'DaV Breakfast' in the harbour on your first morning. Italians love their sweet treats in the AM so you'll be spoiled with lots of goodies from the pastry chef.
With multiple days in Portofino, I'd enjoy a pre-dinner drink at both properties: grab a spritz (€25 – 29) and enjoy the scene. For dinner, our meal at DaV Mare was par excellence. It was a splurge but it was absolutely exquisite! DaV Mare is a new concept designed in conjunction with a 3-starred Michelin chef and the creativity and quality certainly matches. 
Planning your getaway to Portofino? Here's some Italian inspiration for your getaway:
👉🏼  Wanna collaborate on a Belmond-based trip? Let's talk about their Grand Tour so we can customize it together!

Number of Rooms: 70 rooms and suites Cost Per Night: From €680 – €2500+ per night Must-Try Eats & Drinks: Don't miss a spritz with a view overlooking the harbour. Hotel Highlights: The entire property is a postcard, but Hotel Splendido is taking the pool with a view idea to the next level. Worth the Investment? If you're budgeting for a luxe getaway to Portofino, there's really no better place to stay – the ultimate in glamour. Points Perks: No points perks but reach out to me so we can talk about incorporating this hotel into a broader Belmond itinerary for some serious savings.
〰️ Find more inspiration in my Hotel Insider series 〰️