Five must-have experiences with your girlfriends
Heading out for a Girls Getaway on Sea Island? With first-class service and accommodations, world-class spa and fitness facilities, stunning pools, and activities for days (and days and days), there's no better place to spend a long weekend with your favorite ladies. While you're crafting your itinerary, here are five must-have experiences for your escape on Sea Island:
Indulge in a Spa Day
When is a spa not just a spa? When it's the Spa at Sea Island. The Forbes Five-Star Spa is one of the nation's best and it only takes stepping a foot inside to confirm that your experience will in fact be next level. There are no day passes available so you'll have to book a spa service to use the amenities, but a glance inside will tempt you to drop some money on a few hours of pampering. Plus, can a girls getaway on Sea Island be complete without a trip to the spa?
We opted to try out the facility's newest offering, the HydraFacial, which we were all excited to experience first hand ($175/30 minutes). If you're considering it, do it, and get to the spa plenty early to enjoy the entire facility. There's a tranquility room with trees (see above), an indoor creek and hidden nooks for relaxing. Inside, you'll find lockers, a plush robe that someone will have to pry off your body, a mineral bath, sauna, spa, and bath amenities that beg you to shower and get ready at the spa. An indoor lounge has a range of hot teas, artisanal honey, cold water, and healthy snacks to fuel your pampering. As for the facial? We all left glowing, loving the experience and our esthetician.
Get Your Blood Pumping with a Fitness Class
Where there's a Forbes Five-Star Spa, you'd better believe that there's a fitness center to match. If I were to return to The Cloister, I could – and probably would – book three fitness classes a day. Their class offerings are insanely expansive (reformer Pilates, barre, HIIT, Zumba, standup paddleboard yoga, strength, cycling, and more) and happen throughout the day. During our time there, we participated in a morning barre class and I did a reformer Pilates class. While their classes are at an additional cost, the ones I tried were well worth the expense. The Reformer class that I participated in ($48 inclusive of taxes) has a five person max for more personalized attention, and my afternoon class only had three total people in it. Our morning barre class, which was a great way to get our blood pumping in the morning, was fairly private with just us and one other participant in attendance. We're a pretty active bunch of ladies so we all loved the fitness center and getting to indulge in some of the cool classes and great options readily available. Plus, it helps offset that evening glass of vino!
Sign up for classes in advance to avoid missing out, especially if you're going with friends! Scope out their fitness classes here.
Learn to Shoot
If you're looking to offset that uber-girly spa day, a trip to the Shooting School at Sea Island is a must. The hour-long experience was a highlight for all of us and was more fun – and successful! – than we could have expected going in. Shooting School can take many forms, but for the ultimate group experience look at hiring a pro for an hour of shooting instruction. I'll admit as a first timer I actually impressed myself!
A literal hot tip: GO EARLY, especially in the summer. It gets toasty by mid-morning so an early session (ours was at 9AM) is best for a less sweaty experience.
See more pics + read about our experience at the Shooting School at Sea Island.
Sip a Gimlet at The Lodge
Even if you're staying at The Cloister (lucky you!), a visit The Lodge during sunset is an absolute must. Actually, it's non-negotiable and I need you to trust me on this.
Head over around 6:45PM to grab a seat on the deck or cozy on up in an Adirondack. A bagpiper plays from 7PM – 8PM, and it's the perfect time of day to sip a Southern-inspired cocktail while taking in the sunset and the social scene. We chatted with other groups while we were there (it's a huge destination for guys getaways and girls getaways) so it's a perfect place to socialize before dinner, while taking in some stunning views. Ladies, if you need drink inspo, you can't go wrong with a gimlet!
Pool Hop
If you're planning a girls getaway on Sea Island for the summer months, be prepared for some serious sun! We were worried about stormy weather passing through during our stay but our weekend ended up being the most perfect weather imaginable. We spent some time every day taking in the pool scene, and with so many pools available we chose to pool hop rather than pick! Our first day we spent at the private pool at the Ocean Residences (an infinity style edge overlooking the sand and brush) for some close-to-home relaxation. We headed down to the adults only pool at the Beach Club on our second day, and spent our third day at the smaller, quieter pool at The Cloister. Families make major use of the Beach Club but the Adults Only pool is a great little haven for those wanting a quieter dose of Vitamin D. The pool at the Beach Club also offers a great lunch/snack menu so you never have to budge from your sun-laden lounger.
Have you ever been on a Girls Getaway on Sea Island? What were your highlights?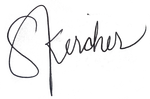 Read more + watch the video from our getaway on Sea Island!