Alright guys, let's talk food. I've shared before how Scott and I have fallen in love with food tours in new destinations (it was our food tour through Ljubljana that really kick-started this new-found interest), and when we found ourselves with four nights in Cairo, we decided to carve out one evening to explore the city through its cuisine. It only takes one glance at a map to realize that Egypt's location, nestled into the northeast corner of Africa, puts it at a crossroads geographically. It can accurately be defined as Middle East, North Africa and Mediterranean, and that very mélange is what has contributed to the evolution of the country's cuisine. Egypt's food tells the story of its history, its people and its influences. To really get the inside scoop on the capital city, we hit downtown Cairo with Mia of Bellies En-Route, a food-focused tour company founded by two women, Mia and Laila, who have translated their love of food and travel into one of Cairo's most acclaimed gastronomic journeys.
We met Mia in Tahrir Square, Cairo's largest square which gained fame during the 2011 revolution where it was featured prominently in international media. On the day we visited, the biggest challenge we faced in Tahrir Square was crossing the busy streets of Cairo (the key is to go with confidence!). We hit the road around 4PM on a 4+ hour journey. For those embarking on this same tour – or those interested in booking – the biggest piece of advice is to go hungry! We've been on a range of food tours around the world, and this food tour through Cairo is generous, not just in the number of stops but also in the portion sizes so be prepared. I don't eat meat, which limited my options a touch, but I was glad to skip a few courses with so much food integrated into the evening. If you're vegetarian, don't worry – you'll still have plenty of options as Egypt is rich with fresh fruits and veggies that are key parts of their cuisine.
Juice, Arabic Coffee + Salad Water ?
Our culinary adventure didn't revolve solely around food; beverages helped us kick-start our exploration. In Egypt, you'll notice many restaurants are dry, in line with the country's predominantly Muslim identity. Instead of sifting through a drink list of craft cocktails and imported wines, you're more likely to find a menu that's loaded up with tea, coffees and fresh juices sweetened with local sugarcane.
We started with 'salad water', which is served up in a shot-glass sized cup. The drink is made up of vinegar, oil, lemon, garlic and chili powder and topped lightly with some greens for a punchy sip. During the first stop on our food tour through Cairo, Scott was noshing on macarona bechamel, a rich homey baked penne pasta with minced meat, and I was absolutely content sipping my pungent salad water as a first course. The baked pasta dish is a testament to the Mediterranean influences and took me straight to my Maltese roots. 'Baked macaroni' was a staple in my grandparents' household – my grandfather's favorite dish on the planet – layers of penne baked with cheese and meat in a perfectly carb-laden casserole that put smiles on faces.
Following our first course, we were onto two beverage stops: one for coffee and one for juice! We had our fair share of coffee during our time in Egypt, mostly Egyptian coffee which is very similar (if not exactly the same) to Turkish coffee; a small cardamom-infused sip that has a bit of chew. This was very different from that thick Turkish brew, with coffee beans that are lightly roasted to create a flavor that tastes more like tea than coffee. For coffee drinkers, the flavor may not be for you (it's very light) but tea drinkers will probably love it.
Juices are MAJOR in Egypt. Nearly every restaurant we visited during our time in the country had an array of fresh-squeezed juices – we're talking the real deal here. Not from concentrate and not boxed, many restaurants are churning out fresh-pressed goodness with fruit sourced from the Nile River Valley. Some places will sweeten them up with local sugar cane, but I generally asked for unsweetened since the fruits are so great to start with! Our juice stop gave me the chance to try a coconut option while Scott choice a mango juice which truly tasted like eating a mango straight from the tree.
Feast at Felfela
We continued our walk through downtown, walking along Hoda Shaarawi Street to reach one of our mid-point stops, Felfela. The acclaimed restaurant was our fifth stop of the evening and probably our most substantial piece of the night, too. Many of the places we visited during our tour felt local; like we were being invited in to the secret go-tos that we would never have found on our own. Felfela was the exception; a wonderful and highly rated restaurant that seemed to draw in locals and tourists alike with its cool vibe and great food.
We feasted here: lentil soup, eggplant, falafel and a range of small plates made with fava beans, a local Egyptian staple. You'll notice that the falafel you have in Egypt is a bit different from what you've had at home. To be honest, I don't generally love falafel because I find it a bit heavy and greasy. This falafel in Egypt was different right off the bat: lighter, a bit crispier and less dense. It turns out that their version, called taʿamiya, is actually made with fava beans instead of chickpeas. I prefer the Egyptian variety but would be interested to hear what falafel lovers think on this!
Koshary
Carbs are a staple in the Egyptian diet. You'll see bread served up at every meal, pastas and rice dishes galore, and the country's signature dish, koshary, is further testament to the Atkins-free philosophy. Imagine this: macaroni, spaghetti, vermicelli, lentils, rice, whole chickpeas and fried onions with tomato sauce and a dressing served up in a heaping bowl. It's flavorful, extremely inexpensive, VEGAN (yay) and insanely good. It's a staple in many diets due to the fact that it's affordable and filling, but I dare you to take a bite and not want to order it for every meal thereafter. I should be embarrassed by how quickly I inhaled the bowl of koshary that Scott and I opted to 'split'.
Sweet Treats of Egypt
One of our hotel guests once mentioned that she never saw me get excited about food until dessert presented itself. I always say that I don't have a sweet tooth but that's just because I'm constantly lying to myself. I always have a spot for a little post-dinner nibble and I was excited to try a few Egyptian specialties to finish off the night. Our dessert was two-fold: some traditional bite-sized sweets like kunafa, basbousa and zalabya. Many of the desserts have roots in the Levant region but have been adopted as Egyptian staples as far as desserts go. We followed that up with a grand finale of mastic-flavored ice cream. Don't know what mastic is? I didn't either before this trip and it's actually an ingredient that hails from the Levant as well. Similar to frankincense or myrrh, it's a resin from the mastic tree which is used in savory and sweet applications. I'd wager it's hard to find beyond the Middle East so it's a great flavor to try while you're able – the flavor is very unique. You'd have a hard time placing it but you'll definitely taste the slightly cedar-like burst.
Journey through the Market
Egypt's landscape brings this incredible contrast of desert meets lush, fertile stretches. It's those very fertile stretches that produce some of the world's best fruits and vegetables. We're talking a huge range, but also incredible quality. We finished out our tour by walking through the fruit, vegetable, and car accessory market (because why not diversify, right?). We skipped the car accessory part and bee-lined to the stands overflowing with fresh fruits. One of the things I sometimes comment on/complain about when we travel is that I don't generally get enough fruit in my diet. Egypt really took care of me as far as fruits were concerned. During our time there, we noshed on dates fresh from the tree plus fresh juices at least once a day. If you're not planning on eating out for all of your meals in Egypt, you could easily stock up on some fresh fruits and veggies at the market – the offerings are plentiful and it's a great way to help support farmers. ?
---
So, a few pounds heavier and much wiser to the cuisine of Cairo we departed our tour well into the evening. If you're planning a trip to Cairo, you're probably sorting out what activities and must-see sights to include. I'll be sharing an itinerary for three days in Cairo soon, but I'd also say that a food tour through Cairo is worth adding to your agenda! It's a great evening activity that shares some insight into the country's gastronomy, history and culture in a modern setting. I think so much of sightseeing and immersion in Egypt is focused on Ancient Egypt (ours was, too!) but mixing in a bit of modern Egypt is a great way to balance out your itinerary and gain some local insight while eating your way through the city.
What are your thoughts on food tours? Would you do a food tour through Cairo?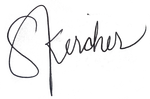 A big thank you to Bellies En-Route for sharing this experience with us. As always, all thoughts and photos are my own and are genuine. 
Like the travel outfit? Shop the post: