Snapshots from Anguilla's August Monday Celebrations
Another year, another Carnival celebration in Anguilla! Somehow August is upon us (does anyone know where the summer went?!), and this year brought my favorite August Monday yet. The crowds weren't quite as thick as in years past, which was perfectly wonderful for me. We always make a habit of going mid-morning and staying until the sun starts to set, giving us plenty of time to nosh on local offerings and sip our favorite beachy concoctions while listening to music and people watching.
This year, Captain Morgan sponsored the August Monday celebrations instead of Mt. Gay, which meant there was a sea of pirate hats and cocktails served in mini cannonballs to make it that much more entertaining. Having our boat in Sandy Ground for the festivities makes for a perfect home base – a way to escape the thick crowds and enjoy some peace and shade when we need a respite from the festivities.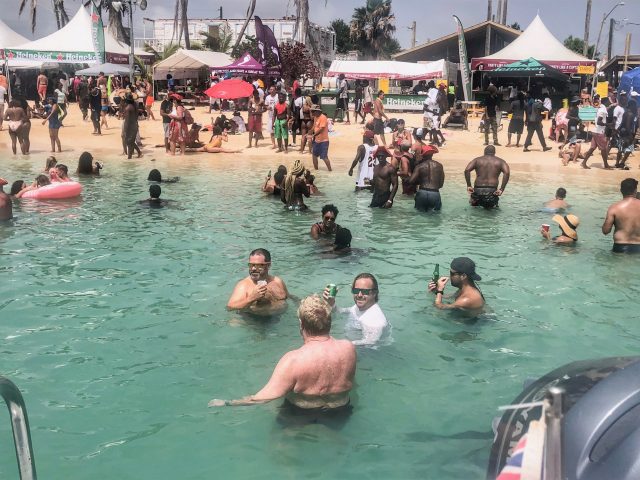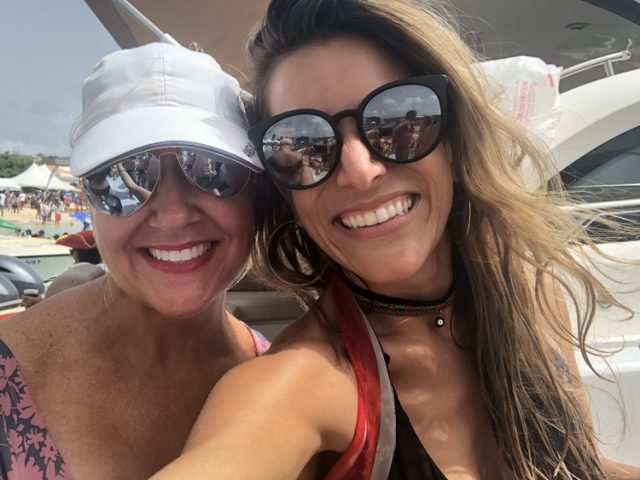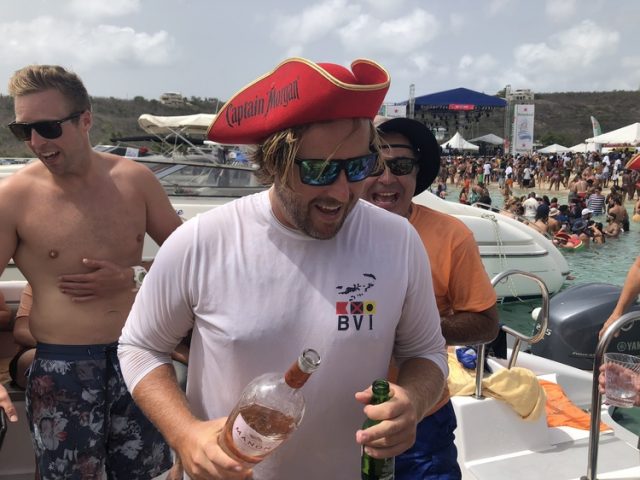 And, no Carnival is ever complete without a martini glass being waxed into someone's chest so they can ask the ever-important question: 'Do you take your martinis shaken or stirred?'
Today brings some peace and calm after a few jam-packed days but the festivities continue with a pool party tomorrow, the Meads Bay boat races on Thursday, and the Poker Run on Saturday. Stay tuned for some more snapshots from the week ahead, plus we have a videographer in town who will be capturing some exciting footage of the Carnival experience! For those that know the peaceful and tranquil side of Anguilla (which is pretty much 360 days a year), it's crazy to see how the beach comes alive during this celebration-packed week on the island!
Who else was celebrating August Monday in Sandy Ground yesterday?!